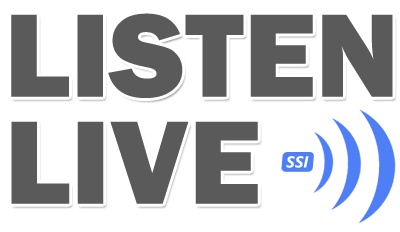 Real Talk. Without All the Yelling.
You told us you like listening to talk radio, but can't stand talk hosts that yell at you all day long on the old AM, like the Bloviating Blowhard and Shill Hannitty. So we've built an all-new talk station on our sister station. Tune to The New 99.1FM or 920AM KGX for authentic, compelling, interesting talk.
We call it Real Talk. Talk radio without all the fake outrage. Talk radio that doesn't insult your intelligence. This isn't your crazy Uncle Al's idea of talk radio.
Click the KGX logo to the left to visit The New 99.1FM or 920AM KGX website. Live & Better talk radio for the Desert.
Original Songs. Original Artists.
Find the KWXY Mobile app in the iTunes and Google Play stores. Simply search 'KWXY Radio' to locate it, or click the apropos logo above for the direct link to the app.
Listen to KWXY and our sister station KGX, and see the Titles and Artists of each song as it's played. Vote Thumbs Up or Thumbs Down on each song, set a timer to sleep or wake, and get current weather and traffic in the app.
Listen to KWXY through your Amazon Echo or Google Home devices. Simply wake your smart speaker, asking to "Play KWXY Radio on TuneIn", and you'll be enjoying the soothing, relaxing sounds of 92.3 FM in no time. Our AAC stream is also in the StreamS app.
And, just like our on-line and mobile app stream, it's HD stereo fidelity. If you're using the Echo Dot, plug the feed into your stereo amplifier or receiver and enjoy better-than-FM audio from KWXY.
Weather Every Hour on KWXY
Jim Guy has been forecasting weather on TV and Radio for over 35-years. And now he's keeping an eye on the sky for us at our sister-station, Real Talk KGX. Jim's hourly forecasts can be heard weekdays on 92.3 FM KWXY.
Jim's the real deal; an actual AMS Meteorologist. He's been on-air in Seattle, Minneapolis, Fresno, Phoenix, etc. Now he's watching the weather exclusively for us from Broadcast Center for KGX and KWXY.
Unlike today's "social media", Radio is regulated by the FCC. Advertisers know who they're reaching when they advertise on local Radio. There's no Russian bots or fake accounts with local Radio, like you may have been paying to reach with Facebook advertising. And KWXY and KGX have never had a Facebook page. We've always known they collect and aggregate your information (they try to sell it to us). Plus, we think Zuckerberg is a smug, arrogant, little twit.
Radio: The Original Social Media
Jukebox Saturday Night on KWXY
KWXY helps you get started weekday mornings, with a lot of your favorite music, and just a little bit of talk. Grab a cup of coffee and join us.
Garry Wing gets you going with today's weather from AMS meteorologist Jim Guy, local news from KGX's Patrick Johnson, hourly ABC News, Joey English's Daily Datebook, Weird Florida News and more.
And of course, he'll have a lot of the Relaxing Music™ that made KWXY famous. Join Garry Tuesday through Friday mornings from Broadcast Center, 6-10am on KWXY. For recent interviews from The Breakfast Show, click here.
Click the image above to watch KMIR's report on KWXY on their Our Desert Past news segment!
Some of our Local KWXY Winners
You Learn Something New Every Day
Do you know more than your kids do? More importantly, do you know what it's like to be a student today? It's not like it was when we were kids.
Join Palm Springs Unified School District's Coordinator of Communications Joan Boiko to learn more about what's happening in and around our school campuses with guests from the District as well as community partners. You Learn Something New Every Day Sundays at 9 a.m on 92.3 FM KWXY.
Miss a show, or want to hear it again? Find the most recent show in the KWXY On Demand section of our on-line and mobile apps.
Listen throughout the day for 92-minutes of continuous, commercial-free, music on 92.3 FM KWXY.
When you hear long, 92-minute music sweeps, several times, every day, you know you're listening to 92.3 FM KWXY.
KWXY 92-Minute Music Sweeps.
KWXY is the station in the desert to hear Big Band & Swing music --- every hour, and now every Saturday night. Join us for Jukebox Saturday Night for the best Big Band & Swing music every Saturday, from 7pm - 12midnight on KWXY.
Current KWXY Weather Forecast
Jim Guy's Latest Forecast
Patrick Johnson's Newscast
What was that song?
Now you can see what song we're playing in real time while you listen to our on-air stream (click Listen Live at top of page).
As an added bonus, if you're listening to our stream you can send us a "Thumbs-up" or "Thumbs-down" on the songs you like or don't like. More ways to enjoy Relaxing Music - 92.3 FM KWXY.
No lame Michael Buble, Harry Connick or Reese Witherspoon covers here... KWXY plays the original versions of the songs you know and love, by the original artists --- Tony Bennett, Frank Sinatra, Dean Martin, Ella Fitzgerald, Sarah Vaughan and more. And KWXY is the only Palm Springs radio station that plays familiar instrumentals, as well as vocal favorites. Relaxing Music for the desert; 92.3 FM and 1340 AM KWXY.
Did your radio station employer just go bankrupt?
We're hiring. As the only locally-owned and operated Palm Springs radio stations, we're not bankrupt --- we're building for the future.
If you, or someone you know, lives in the Coachella Valley and worked in broadcast sales, we want to hear from you.
92.3 KWXY --- now with more power and a new antenna --- putting a stronger signal into all parts of Palm Springs, Cathedral City, Rancho Mirage and Palm Desert. Make us a button on your car radio --- and lock us in on your bedroom clock radio, kitchen radio and home stereo.
KWXY - now with ABC News, every hour.