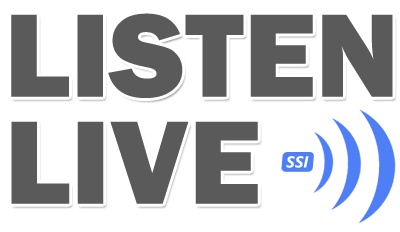 The Largest On-Air Music Library
KWXY boasts the largest radio station music library West of the Mississippi.
With over 12,000 songs in a variety of analog and digital formats, it would take weeks and weeks to listen to them all, but we sure hope you'll try! We don't play all the songs all the time, but we do cycle in and out of rotation more than 100 new songs every week, so you'll never get tired of hearing the same songs over and over, or have to listen to Beyonce singing a Frank Sinatra song.
Real Talk. Without All the Yelling.
You told us you like listening to talk radio, but can't stand talk hosts that yell at you all day long on the old AM, like the Bloviating Blowhard and Shill Hannitty. So we've built an all-new talk station on our sister station. Tune to The New 99.1FM or 920AM KGX for authentic, compelling, interesting talk.
We call it Real Talk. Talk radio without all the fake outrage. Talk radio that doesn't insult your intelligence. This isn't your crazy Uncle Al's idea of talk radio.
Click the KGX logo to the left to visit The New 99.1FM or 920AM KGX website. Live & Better talk radio for the Desert.
KWXY began in the early '60's thanks to the persistence and hard work of our visionary founder, Glen Barnett. Glen built something unique to the desert; a radio station that was admired and imitated in cities around the nation.
The Sound of Elegance was born in 1964, and while it's gone through several gyrations and permutations over the decades, we're working hard to re-create the original sound and feel of KWXY, remaining true to the promise of Relaxing Music.
Special thanks to Roz & Ric Supple for realizing the value of the KWXY call letters and website url, and preserving them, even when others thought they should abandon them.
Now, this is real music... authentic music that you know and love. If you're more of a square than a mod, we think you'll enjoy the fresh, relaxing sound of 92.3 FM - KWXY.
Original Songs. Original Artists.
You told us you like some vocals, but you prefer a mix of vocals and familiar instrumentals. And when we asked if you prefer to hear re-makes of familiar songs or the original version, you overwhelmingly told us to play the original songs by the original artists. And that's what we intend to do. Want to hear a Frank Sinatra song? Rather than listen to Harry Connick, Jr. singing it, you'll hear TCOB himself. What a concept.
KWXY Launch Coverage
Thanks to Corinne Kennedy and Omar Ornelas of The Desert Sun for sitting in on the launch of KWXY and KGX! Special thanks to Cat City Mayor Stan Henry & Palm Springs Mayor Rob Moon for stopping by and joining in the festivities! We also had Dave Hull - The Hullabalooer - VJ Hume and KWXY employee #2 from 1964, Glen Kippel on hand to reminisce and channel the late Glen Barnett for some of that kismet and magic that makes KWXY so special. Click the image to the right to read all about the launch.
Tell Us, and We'll Tell Everyone.
If your non-profit group or organization has an upcoming event, we want to know about it. Tell us all about it, and we'll promote it for free on 92.3 FM KWXY.
Gather all the information - what, when, where, etc. - and click here when you're ready to submit it to us. Please provide at least 14-days notice, and tell us only about events happening in the desert, that you're not spending money advertising.
Find the KWXY Mobile app in the iTunes and Google Play stores. Simply search 'KWXY Radio' to locate it, or click the apropos logo above for the direct link to the app.
Listen to KWXY and our sister station KGX, and see the Titles and Artists of each song as it's played. Vote Thumbs Up or Thumbs Down on each song, set a timer to sleep or wake, and get current weather and traffic in the app.
"Alexa, Play KWXY Radio..."
Now, you can listen to KWXY through your Amazon Echo. Simply talk to Echo, asking to "Play KWXY Radio on TuneIn", and you'll be enjoying the soothing, relaxing sounds of 92.3 FM in no time. If you have the iHeartRadio app on your device or phone, delete that app, and install TuneIn instead.
And, just like our on-line and mobile app stream, it's HD stereo fidelity. If you're using the Echo Dot, plug the feed into your stereo amplifier or receiver and enjoy better-than-FM audio from KWXY.
Weather Every Hour on KWXY
Jim Guy has been forecasting weather on TV and Radio for over 35-years. And now he's keeping an eye on the sky for us at our sister-station, Real Talk KGX. Jim's hourly forecasts can be heard weekdays on 92.3 FM KWXY.
Jim's the real deal; an actual AMS Meteorologist. He's been on-air in Seattle, Minneapolis, Fresno, Phoenix, etc. Now he's watching the weather exclusively for us from Broadcast Center for KGX and KWXY.
An Oasis of Melody
A familiar friend is back. The harp glisses... the English gal... and all the wonderful music you've missed for the last couple years has returned to the Valley.
The unique, distinctive sound of KWXY is back right where it started, on AM 1340. And now we're back on FM too, at 92.3 FM. As you've found our website, you can now listen in stereo anywhere in the U.S. on the Internet --- simply click the Listen Live link at the top of the page.
Unlike today's "social media", Radio is regulated by the FCC. Advertisers know who they're reaching when they advertise on local Radio. There's no Russian bots or fake accounts with local Radio, like you may have been paying to reach with Facebook advertising. And KWXY and KGX have never had a Facebook page. We've always known they collect and aggregate your information (they try to sell it to us). Plus, we think Zuckerberg is a smug, arrogant, little twit.
Radio: The Original Social Media
After several years, KWXY is now back on FM at 92.3 Set the first button on your car radio, and your home stereo, to 92.3 FM.
KWXY Has The Local CA$H Winners
KWXY now gives you hourly local news updates, weekday mornings. KGX newsman Skip Essick has been at the helm of some noteable News-Talk radio stations including KMJ/Fresno, WOOD Radio/Grand Rapids, WHAS/Louisville and WJR/Detroit.
Listen for Skip's hourly news updates from Broadcast Center at 10-minutes before the hour, as part of the all-new Breakfast Show on 92.3 FM KWXY.
Local News In The Morning
The KWXY Shameless Big Money Cash Giveaway™ is on!
Here's how it works: We've put HUNDRED$ of $1 bills into circulation throughout the Coachella Valley. We've spent them at restaurants, grocery and convenience stores, the Post Office, shops and stores from Palm Springs to La Quinta, Palm Desert, Rancho Mirage, Indio and more. They're out there --- and you may have one or more of them in your wallet or purse.
Now, we're reading those serial numbers on the air. If you have a dollar bill that matches the digits we read on the air, call KWXY within an hour at 760-325-8884 and claim your cash!
Listen again Friday morning during the 7am hour --- we'll announce 2 digits --- if you have them on a dollar bill and are the 1st caller, you'll win $1,000 cash!
BONUS: Register your dollar bill numbers to increase your chances at winning! Click here.
Unlike the "national" contests that other stations run --- where you're competing with listeners from hundreds of other stations --- ALL our $1,000 cash winners are local residents.Local Cash Winners. The KWXY Shameless Big Money Cash Giveaway™.
For complete contest rules, click here.
KWXY Is Back on the FM Dial
KWXY is building an all-new morning show, from the ground up, with a lot of your favorite music, and just a little bit of talk. Grab a cup of coffee and join us.
Garry Wing gets your morning started with today's weather from meteorologist Jim Guy, local news from KGX's Skip Essick and what to do and see in the valley, with Joey English's Daily Datebook.
And of course, he'll have a lot of the music that made KWXY famous, and a chance to win $1,000 cash in the 7am hour. Join Garry weekday mornings from Broadcast Center, 6-10am on KWXY.
Enjoy KWXY in rich, full FM sound, throughout the greater Palm Springs area; now at 92.3 FM.
If you're having problems picking up our new FM signal, we've put together a couple suggestions, including contacting the FCC to request that they allow KWXY to improve our signal. Click here for more.
Some thought our recent visit to KMIR's Desert Living show was classy --- others; not so much :)
Some of our Local KWXY Winners