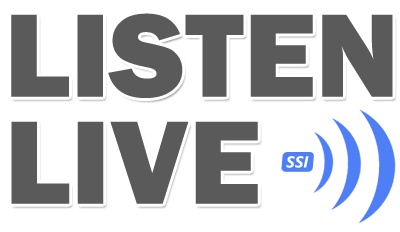 Win your share of THOU$AND$ in CA$H we're giving away on KWXY. Listen for KWXY to announce your name, during the 9am, Noon and 5pm hours, weekdays. Hear your name and call KWXY at 760-699-0070 within 10-minutes, to claim your cash! Up to $1,000, three times every day.
The best part of all --- you're not competing with millions of other listeners in hundreds of other cities, with next to no chance of winning. All winners are here in the Coachella Valley!
Complete rules are here. The Name Game, from the Fun & Games department at KWXY.
Official Contest Rules
These contest rules are specific to the above contest conducted by Desert Broadcasters LLC d/b/a KWXY radio (the "Station"). Except to the extent specifically set forth below with respect to this specific contest, the Station's general contest rules apply to this contest as well. A copy of these specific contest rules and the Station's general contest rules are available at the Station's studio at 68700 Dinah Shore Drive, Cathedral City, CA 92234 during regular business hours and on the contest page on the Station's website at www.kwyx.com . To the extent that the general contest rules differ from these rules, these rules will govern and control with respect to this Contest.
1. Residency requirement. All winners must be a permanent resident of the Greater Coachella Valley area. This contest is not open to visitors, seasonal residents, or residents of cities or towns outside the Palm Springs MSA. Winner can establish residency status through State-issued ID (Driver's License or ID Card), Voter Registration Card or Voter records in Riverside County ( http://www.voteinfo.net/AmIRegistered/ ).
2. Entry/Winning. No purchase is necessary to enter or win. Notwithstanding anything to the contrary in Station's general contest rules, there is no limit to the number of persons in the same family/household from winning in this Contest. However, a person can only win only one time and win only one prize in this Contest. Once a person becomes a potential winner then they are not eligible to win any other prize in this Contest.
3. To enter and win: (a) Beginning April 13, 2020, weekdays during the 9 am, 12 noon and 5 pm hours through the earlier of (a) June 15, 2020 or (b) the time and date when Station has announced a total of $10,000 in prizes to potential On-Air Winners (as defined below) ("On-Air Contest Period"), a Station personality will announce a designated first and last name, street name and city (each, a "Designated Winner"). At the time of each announcement of the Designated Winner, we will announce the pre-determined cash prize value associated with that announced Designated Winner (the announcement of the "Designated Winner" with the announcement of the pre-determined cash prize value associated with the "Designated Winner" shall be collectively referred to hereafter as the "Contest Announcement"). The Designated Winner must call on the Station's contest line at (760) 699-0070 within 10-minutes after the Contest Announcement is made and will be designated as a potential winner, subject to confirmation by Station that they are indeed the same person whose name and address were announced (see details in Prize Section below), meet the residency requirement, eligibility, and compliance with these Contest rules (each, an "On-Air Winner" and collectively, the "On-Air Winners"). (760) 699-0070 IS THE ONLY NUMBER THE DESIGNATED WINNER CAN CALL TO CLAIM THEIR PRIZE. This number is announced during each Contest Announcement, and is also posted on the kwxy.com website home page, and in the Contest Rules. Station is not responsible to other callers or other contestant if a potential On-Air Winner claims to be the Designated Winner, but are not. THE PERSON WHOSE NAME AND ADDRESS IS ANNOUNCED MUST CALL THEMSELVES, ON EITHER THEIR PERSONAL CELL PHONE, HOME PHONE (LANDLINE) OR WORK PHONE NUMBER. THEY CAN NOT HAVE ANOTHER PERSON CALL ON THEIR BEHALF. There will be no replay of a Contest Announcement or play of the game if/when Station becomes aware that such potential On-Air Winner is not the Designated Winner, and no prize will be awarded for that play of the game. If Station does not receive a call from a contestant claiming he or she is the Designated Winner within 10-minutes of the Contest Announcement, then that Contest play will be immediately over and there will be no On-Air Winner for that Contest play and no cash prize awarded for that Contest play. If there is no potential On-Air Winner for a particular Contest play then the Contest will continue at the next scheduled day and time during the On-Air Contest Period (as applicable).
4. The prize assigned to each Contest Announcement will be no less than $100 and no more than $5,000. Up to a maximum of 40 winners will win a cash prize associated with a Designated Winnerr via this method of contesting in this Contest. The total aggregate amount of cash prizes available via this method of contesting is a minimum of $1,000 and a maximum of $10,000. WARNING: Online listeners to streamed broadcasts may experience a lag in transmissions due to buffering limitations. Contest Participants should not rely on streamed broadcasts.
5. During the On-Air Contest Period, the Station will give listeners an opportunity to register their name and address in Station's database. Throughout the Contest Period, the Station may or may not randomly select some of those registered listeners, and air those names, along with the random names the Station announces. REGISTERING YOUR NAME & ADDRESS ON THE STATION WEBSITE COULD INCREASE YOUR CHANCE OF WINNING IN THE ON-AIR PORTION OF THIS CONTEST.
6. Station is not responsible in any way for the acts of contestants. Contestants must comply with all federal, state and local laws and regulations. ANY CONTESTANT WHO STATION DETERMINES HAS OR MAY HAVE BROKEN ANY FEDERAL, STATE, AND LOCAL LAW AS PART OF PARTICIPATING IN THIS CONTEST WILL BE AUTOMATICALLY DISQUALIFIED. Contestants must not harm or endanger themselves or other persons or property. Any contestant that Station determines may have created a public hazard, caused interference with or destruction of property and/or utilized public safety resources will be disqualified.
7. Station reserves the right, in its sole discretion, to disqualify any contestant who has cheated, failed to provide verification that they are indeed the person whose name and address was announced in the Contest Announcement, or any other suspected fraudulent activity. Verification procedures may include social security number match, cell phone or home phone bill address confirmation, driver's license authentication, automobile registration verification and voice match technology comparison with original call to Station on the contest line.
8. Prizes. On-Air Winner Cash Prizes: There will be up to 40 On-Air Winners. Each verified On-Air Winner will win the designated cash prize associated when their name and address is announced as the Designated Winner and they call to win within 10-minutes. Each On-Air Winner must claim their designated cash prize within three (3) business days following the date of winning (e.g., an On-Air Winner who wins on a Monday must claim their prize by close of business the following Thursday, while an On-Air Winner who wins on a Friday must claim their prize by close of business the following Wednesday). In order to claim their prize, an On-Air Winner must present acceptable identification for verification in person to a designated Station representative at the Station's studio at 68700 Dinah Shore Drive, Cathedral City, CA 92234 between the hours of 8:30 a.m. to 5:30 p.m., Monday through Friday (excluding holidays). Once an On-Air Winner is verified, a company check in the amount of that On-Air Winner's designated cash prize will be mailed to such On-Air Winner or made available for pick-up at Station's studios (as may be determined by Station) within thirty (30) days. In the event that the Cash Winner fails to present their bill within such three (3) business day period or if the Station cannot verify the Designated Winner, such person will not be a Cash Winner shall forfeit the Prize and no new Cash Winner of such prize shall be chosen. Checks will be made payable to On-Air Winner only. Winners are responsible for all federal, state, and local taxes.
9. STATION RESERVES THE RIGHT TO REQUIRE ANY WINNER IN THIS CONTEST TO FURNISH ACCEPTABLE PROOF OF IDENTIFICATION AND VERIFICATION THAT THEY ARE THE DESIGNATED WINNER AND INDEED THE PERSON WHO CALLED THE STATION TO CLAIM THE PRIZE. Station is not obligated to require all potential winners to do so.
10. Sponsor. The sponsor of this contest is Desert Broadcasters LLC.