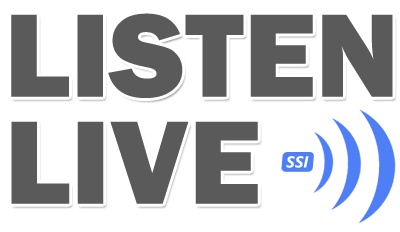 KWXY Signal Tips
The FCC finally approved a frequency on the FM dial for KWXY - 92.3. Unfortunately, we're required to protect the signals of stations in neighboring cities like Thermal and Los Angeles. Even though those stations have no measurable listeners in Palm Springs, the FCC believes it's still important you should be able to receive their signals, instead of ours. OK, stepping off the soapbox now...
There are a couple things you can do to help you better hear our signal.
First, as we are a Low Power FM, the signal will not be as strong, or go as far as a 'Full Power' station, such as KDES or KPLM. You'll find the signal is best around Palm Springs and Cathedral City, and begins to fade if you are east of Palm Desert, Rancho Mirage, La Quinta, etc.
If you have a radio receiver near a window, or at least an outside wall (rather than in the middle of your home), you might get better reception. Sometimes you can improve reception just by moving the radio a couple feet one way or the other.
If you have a stereo FM receiver that allows an external antenna, here are a couple that we've tried that help somewhat, if you're already getting a signal, but it's not clear. You can likely find these Terk items on Amazon, but here are the links to the models we recommend, from Fry's, a Southern California retailer, that will ship to the desert. Click images to the right, or the links below:
Terk Indoor FM - $9.99 (GOOD)
Trek Indoor Tower Antenna - $18.71 (BETTER)
Terk Indoor Amplified - $31.03 (BETTER)
Terk Indoor Loop Antenna - $37.19 (BETTER)
Channel Master Outdoor Antenna - $69.99 (BEST)
There are many other options for outdoor antennas, but they'll require some sort of installation and cabling.
Let Your Voice Be Heard
You can also help by expressing your opinion to the FCC. They do listen, although they may not respond to each submission. Use the online Form 2000 E to request that we be allowed to increase our power or move to a better channel so that we can "serve the public" (which is YOU).
Click here to file an on-line complaint.
Select 'Availability' under Radio Issues. Under Radio Method, select 'Broadcast AM/FM'
You won't need an 'Account Number'; but you will have to enter your Name, Address & Phone, as they will not accept anonymous or bogus submissions.
You can also file a request for us to improve our signal by mail. Click here for the mailing address and instructions.
Finally, you can send us a letter or email. We'll put your letter in our Public File (at the station; it will not be online). When we renew our Station License with the FCC in a couple years, we will present all the letters we have received, and petition that the FCC help us better serve the public, by approving a proposal by us to improve our signal. Click here for email and address information on our Contact page.
Thank you for any help and assistance you're able to provide, and most of all THANKS FOR LISTENING to KWXY - 92.3FM - 1340AM and online at www.KWXY.com