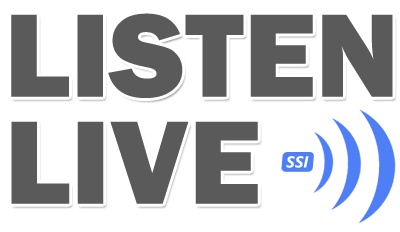 The Breakfast Show - Interviews
Throughout the morning on KWXY's Breakfast Show, we're interviewing local luminaries and celebrities. Here's where you can find interviews you may have missed, or that you want to hear again from The Brekkie Show.
Anita Pointer, of the legendary Pointer Sisters, spent a morning with us on the KWXY Breakfast Show. We've posted that interview, and several of their many hit songs, below.
Anita's written a book of their early years, rise to the top of the charts, and family story. Click the cover image to the left for info on how to buy it.
One of the great Jazz voices of all time passed away last winter. Nancy Wilson was a force of nature for six decades. KWXY was fortunate to have her former Musical Director Michel Rubini visit us at Broadcast Center and share stories of their tour through Asia, their week at New York's Apollo Theatre and more. Enjoy the interview and music in the MP3 below, as we salute this incredible talent.
Wrecking Crew drummer and Palm Desert resident Hal Blaine recently passed away, and the KWXY Breakfast Show paid tribute by playing only songs Hal drummed on all morning long. You can hear that broadcast again, below; and thanks Hal, for being a big part of the soundtrack of our lives!
Andy Cahan is The Most Famous Musician You've Never Heard Of. That's also the name of his new book. Andy lives here in Cathedral City, and he joined us on The Breakfast Show. Hear the interview below, and click the image to the left for more on his book.
Robert Lamm, founding member of Chicago, spent some time with us the other morning on The Breakfast Show. Click the image to the left to go to Robert's website. If you missed it, you can hear the interview below.
Interview with Michel Rubini
Michel Rubini stopped by The Breakfast Show on KWXY. Michel played keyboards with The Wrecking Crew on hundreds of hit records, was long-time musical director for Sonny & Cher, Nancy Wilson and Johnny Mathis, and scored many movie soundtracks.
Michel's written a new book, Life in the Key of Rubini, now available at Amazon and on his website. If you missed the interview on KWXY you can listen to it in our Mobile App (under "KWXY On Demand"), or click here to listen now.