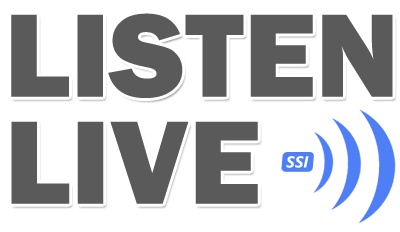 Get A Bigger Bang For Your Advertising Dollar
It's like buying Google at 85.... or Apple at 50. Well, we don't want to oversell the opportunity, but KWXY has been one of the most familiar and admired stations in the Coachella Valley since before Sinatra had swagger.
KWXY delivers a delightful blend of Relaxing Music with minimal interruptions, 24-hours a day, over the air and in stunning HD Stereo sound on our Internet stream and in our Mobile app. If you want to reach 18-34 year olds, advertise on one of the dozen of stations that appeal to them. We're targeting the active, upwardly mobile 55+ adult audience in the Coachella Valley with KWXY. Desert Broadcasters are long-time broadcasters and Valley residents --- we didn't just parachute in from some random city to do the same thing we do in 50 other markets --- mainly because these are our only two radio stations. We're committed (consumed?) every hour of every day to building the strongest, most desirable audience and delivering it to you, our advertisers.
We installed a new AM transmitter for KWXY, broadcasting at 4-times the previous power when it went off the air last summer. In April of 2018, we added a Palm Springs FM signal, at 92.3.
If you like what you hear on the radio, and you notice more and more of your friends, family and customers talking about the return of The Sound of the Desert - KWXY, perhaps we should talk. We're not high-pressure, 'one-size-fits-all' radio sales weasels with a hard monthly quota to hit. We're here to help you get results. And we'll be here tomorrow, and the next day, and the day after that.
Call now and let's begin the conversation - 760-844-1800. Select one of these capable account reps, ready to serve you:
Advertising - Ext. 22
Click image to download 4-page KGX / KWXY Advertising brochure.
Learn how you can put "The Power of Sound" to work for your business, in this 4-minute presentation.
Radio: The Original Social Media
Streaming...? Mobile Apps...? Radio has been streaming to automobile dashboards since 1930, when Motorola put a radio in a Studebaker.
If radio were invented today, and described to consumers as:
- the ability to hear your favorite music and talk shows;
- listen in your car, home, work, on your phone, tablet, computer and smart speaker;
- totally FREE; no registration, subscription or sign-up required...
They'd overwhelmingly accept it --- which is why 93% of adults listen to AM/FM radio each week. Don't be fooled by the shiny, new object that is on-line/digital advertising. Don't confuse likes, clicks and re-tweets with branding, product positioning and actual customers and sales.